Technically, battery capacity of power bank does not equal to chargeable capacity to other devices. Take a 6000mah power bank for example. The capacity of power bank refers to the lithium battery inside it. When the power transfers from power bank to the mobile, it is not a 100% conversion rate due to the following reasons:
1)Voltage transform from 3.7V to 5V: power bank lithium battery is 3.7V around, while it charges for mobile phone, 5V voltage is required. According to energy conservation principle, the battery reaches mobile phone should be 6000mAh*3.7V/5.0V=4440mAh.
2)Other factors that cause further power consumption: internal resistance of power bank &mobile phone, heating from power bank & mobile phone, etc. All these will take away some percentage of energy. For a good quality grade A power bank, the extra consumption will be about 15%. So the final power reaches mobile is around 3774mah. The formula is 6000mah*3.7V/5V *(100%-15%)=3774mah.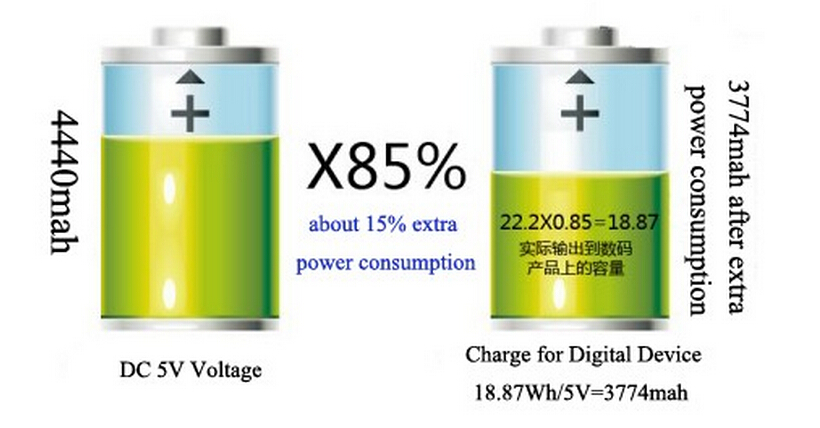 Then how many times it can charge the mobile phones?
See below illustration.