10000mAh Portable Power Bank
With Brand New Li-polymer Battery Cell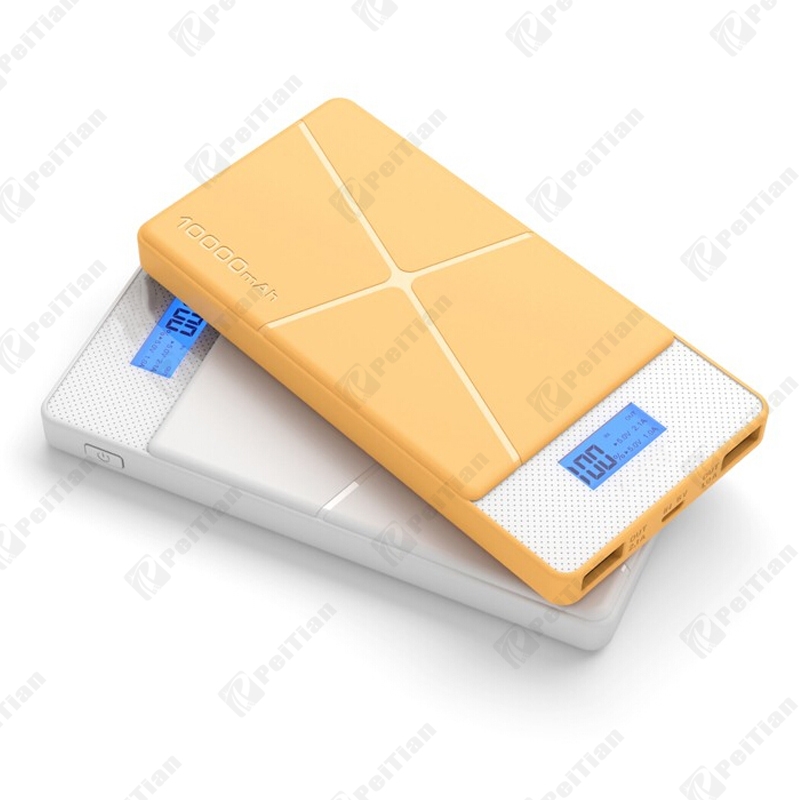 Outer case+Li-polymer cell+PCB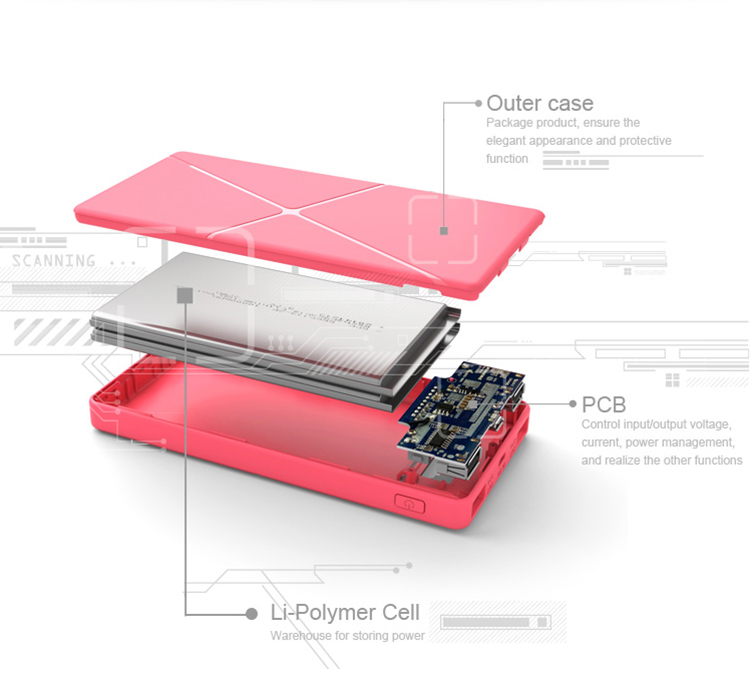 Dual Output Interfaces
Charge at the same time and efficient
Charging current for different digital products are different. There are two USB outputs
(OUT 1 and OUT 2) for our PT-123, total current is 2A, OUT 1 and OUT 2 can intelligently
separate the current, so that the effect of fast charge can be realized.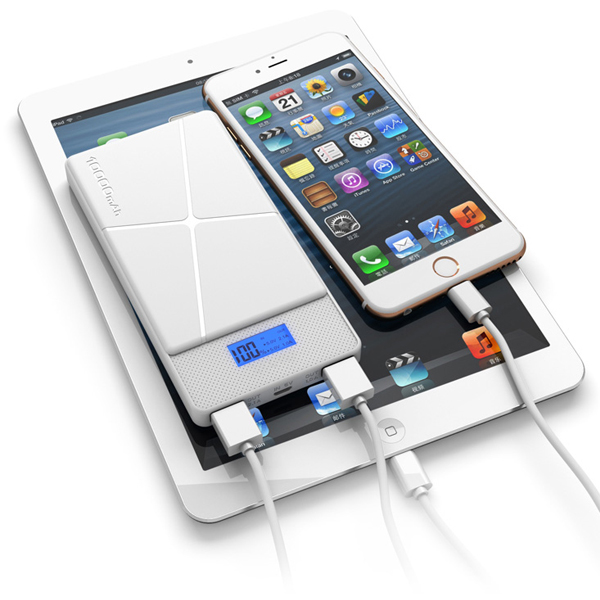 Li-polymer Battery, Safer Charging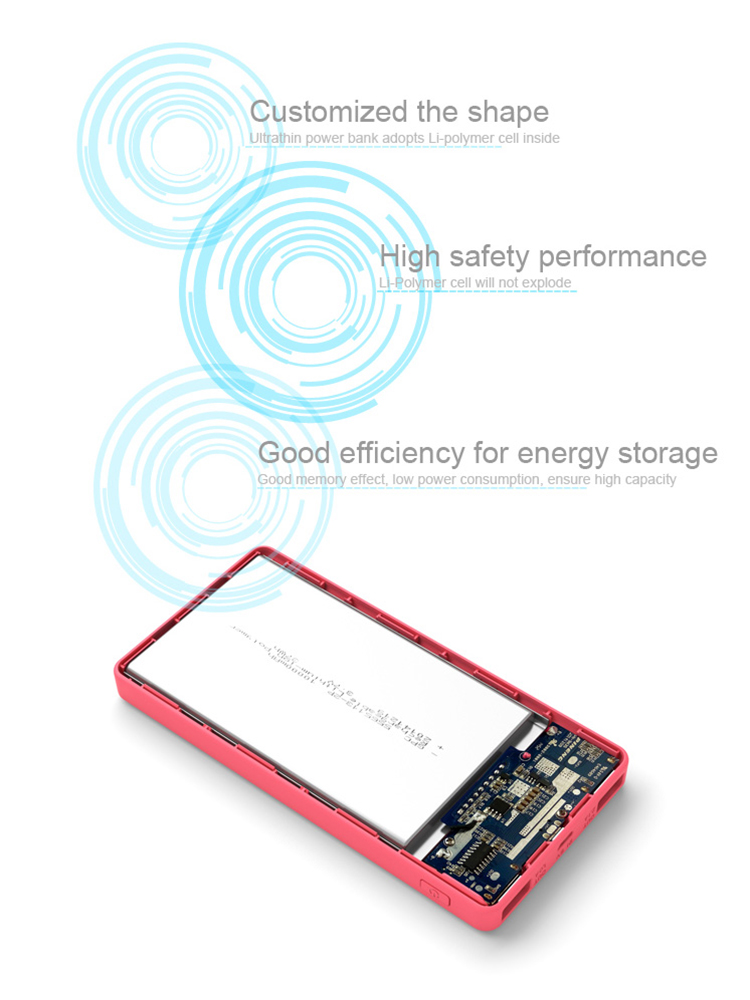 Weight and Volume of the Power Bank
is mainly decided by the battery
Our PT-123 adopts Li-polymer battery, high capacity of 10000mAh
Weight: 230 g / Thickness: 14.5 mm
High capacity - Extremely light-weigh - Extremely thin

Micro Control Unit
The arrangement for MCU framwork
Specific module deals with the specific work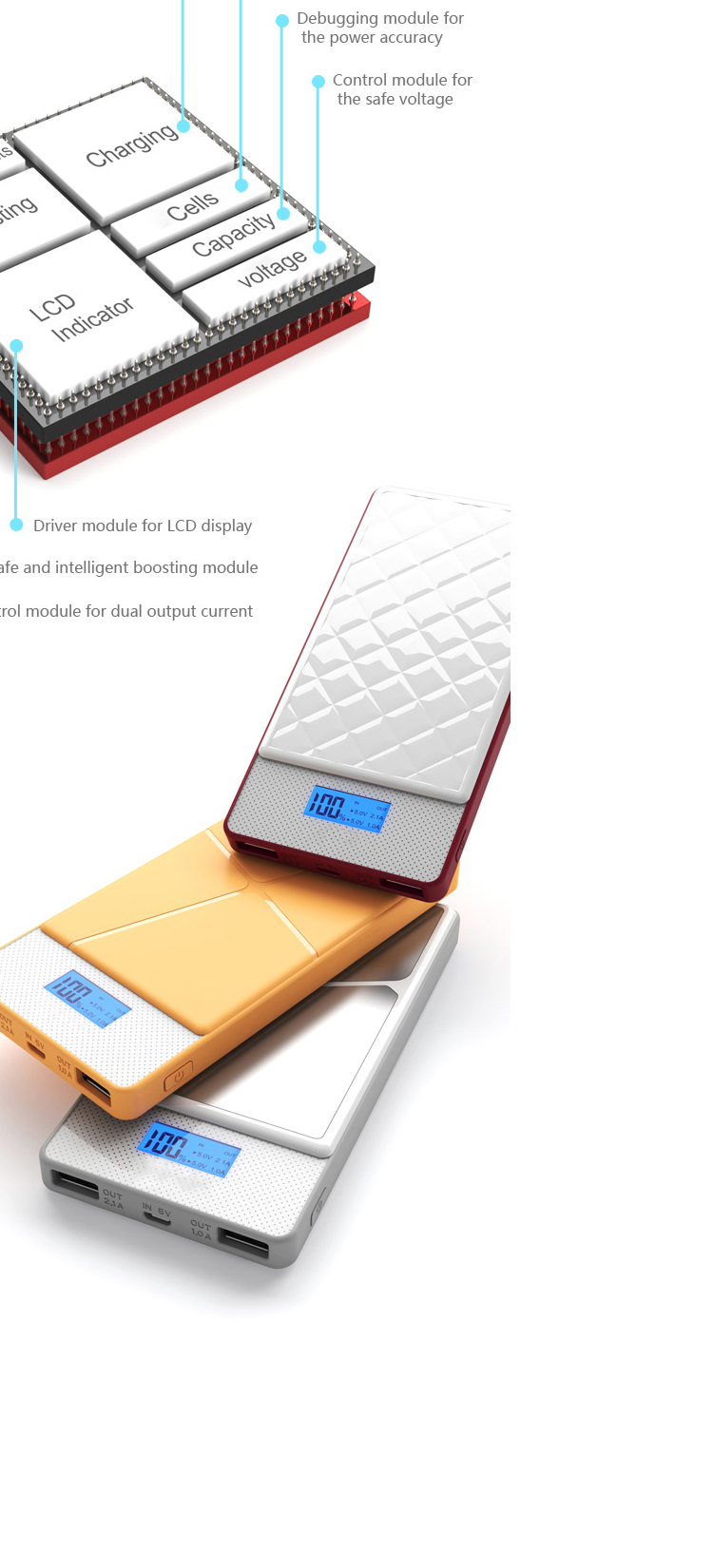 Intelligent Identification
More reliable and safe charging!
When the digital product connects with the power bank, it can automatically identify
and charge to the power bank. Plug and charge, intelligent and convenient.
If the digital product is not disconnected after fully charged, the power bank can automatically
identify, initiate over-charge protection and stop outputs,
which can save the power consumption.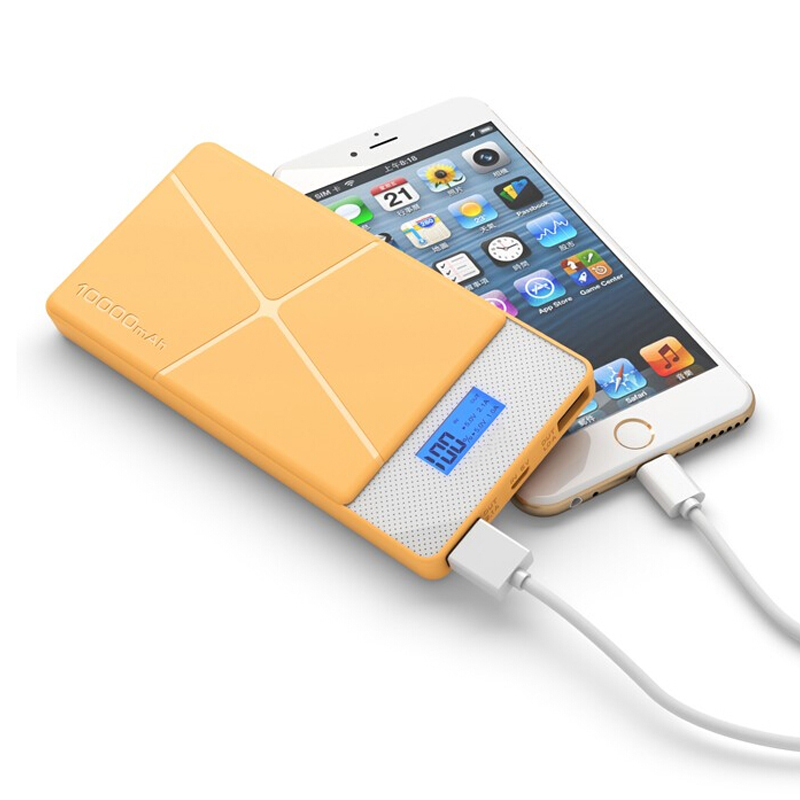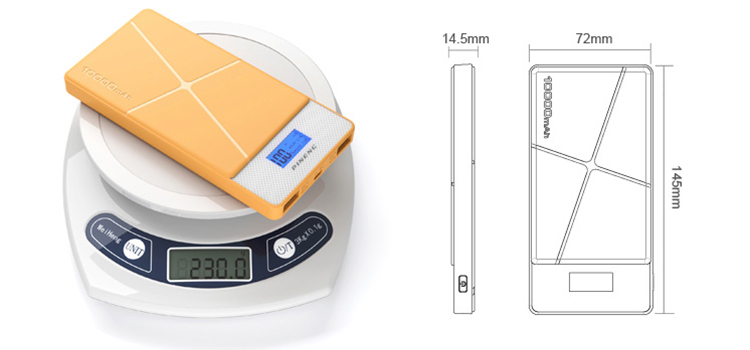 Plays well with others
Compatible with a wide range of devices
Our power bank is compatible with most of the mobile phones in the market.
There is no need to worry compatibility if you want to use by yourself or send as a gift.
Share together - More friendship.